The link to the Color Theory eBook PDF was temporarily granted to us and that time has expired. Please go directly to the Domestika website for their color courses.
If you want to invoke a certain emotion in your clay pieces and you don't quite know how, consider ALL the colors, tints, and shades you can create and not just a few tried-and-true favorites out of the package. Here's a few places to explore:
Design with colors you love! Khroma is a free tool that uses artificial intelligence to learn your personal color preferences and then train a color generating algorithm. Start by inputting your fifty favorite colors from a large grid of squares. When you're done you can start scrolling through tailored text and background combos that are perfect for making your projects.
Want to take inspiration from an iconic artist or painting? To bring the moods and atmospheres of famous pieces into your own works, try Color Lisa . Browse by artist surname and find five-color sets from the likes of Basquiat, da Vinci, Kahlo and Escher. Very, very cool.
Have one color you love but don't know what to pair with it to create your desired effect? ColorSpace is the simplest and quickest tool on this list! Enter a hex code or use the slider to find your preferred color, then it will generate 25 new palettes with it. The palettes go from high-contrast, energetic moods to soft muted gray pairings.
Another great tool is the website Colormind. It's a color scheme generator that can learn color styles from photographs, movies, and popular art. Colormind finds harmonious color palettes from images you like, alongside random generations from new data each day. Click "Image Upload" to add the item you want analyzed. Instead of finding the predominant colors—as many color picker sites do—Colormind looks for those that combine well in a palette via an algorithm. You can also browse palettes previously created by other users.
If you are looking for a color palette for a clay project, Color Drop is ideal. Free with some discreet ads, the website offers several tools. Browse palettes by filtering for "random", "new", and "popular". Choose from their flat color spectrum to easily get hex codes. Finally, generate gradients from two colors with the code you need to add them into web projects.
And finally, for some just totally fun inspiration, visit Color Palette Cinema. This Instagram account for a breaks down colors from iconic movie scenes. Each post plays a short film clip and then pinpoints the key color palette that has created mood and tone. This is a great place to find palettes you may not have considered before, and you can incorporate them into your work. or just grab some popcorn and enjoy!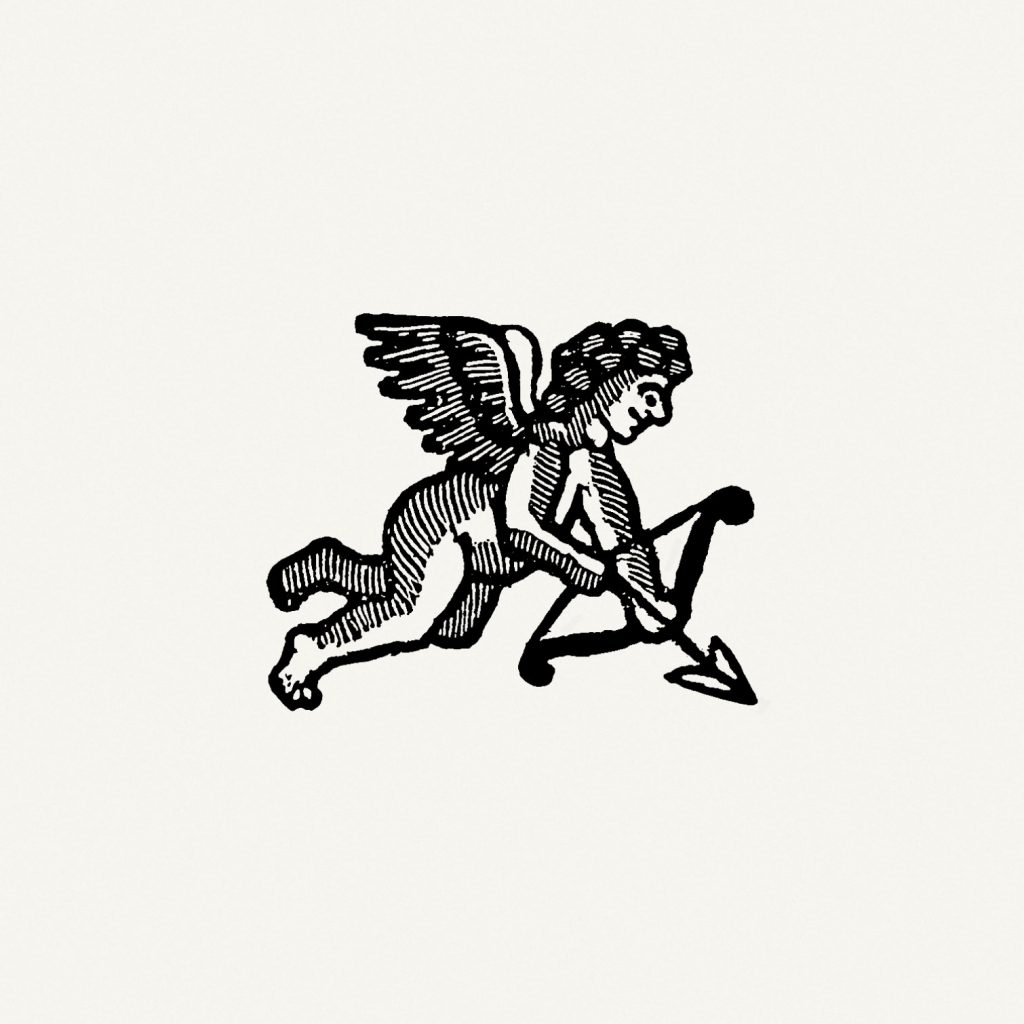 Cupid in Flight
48" x 48" Giclee print on archival paper.
Single
Enrich our growing community.
---
General admission and member discounts for one adult
One free ticket per special exhibition
Two single-use guest passes per year
Family
Support special exhibitions.
---
General admission and member discounts for two adults
Four free tickets per special exhibition
Four single-use guest passes per year
Patron
Take support to the next level.
---
General admission and member discounts for two adults
Five free tickets per special exhibition
Six single-use guest passes per year